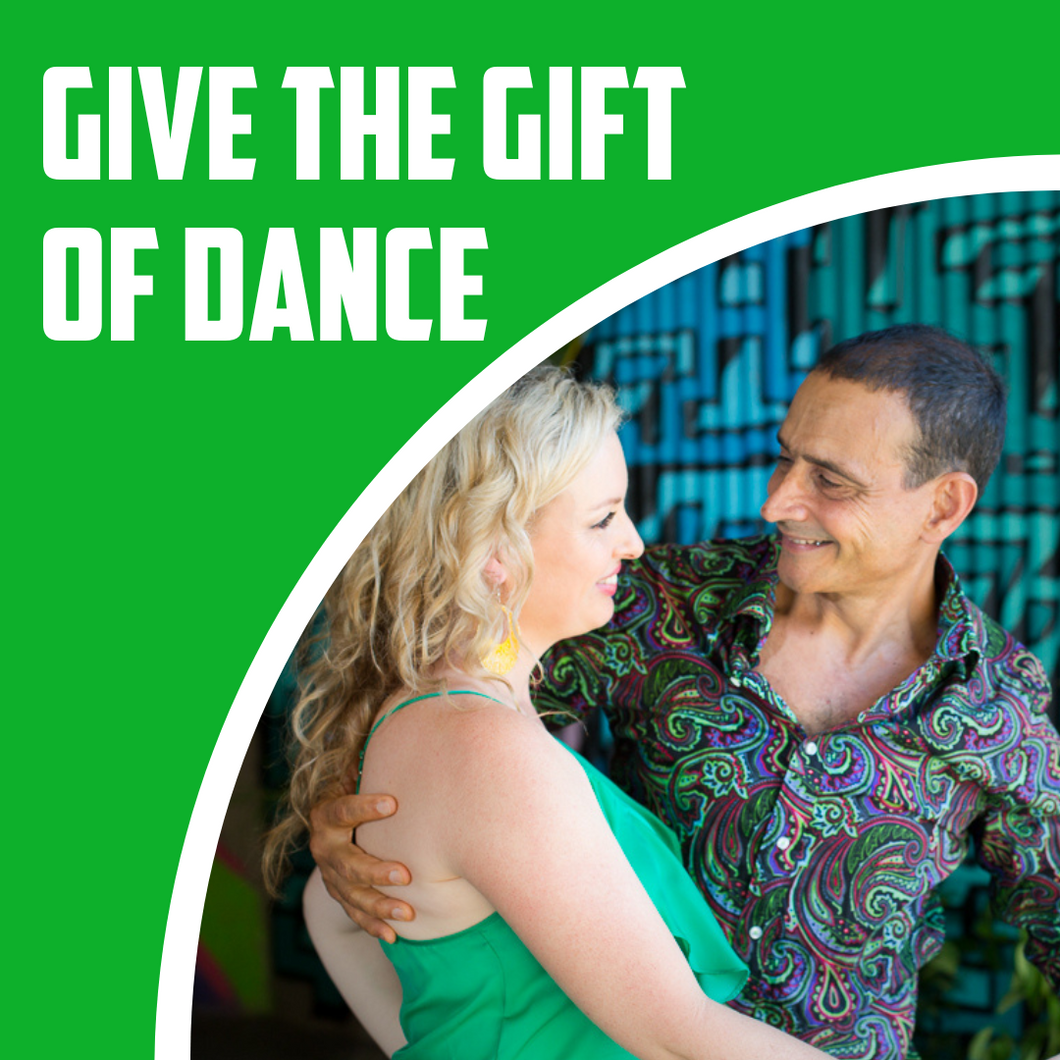 Latin Dance Gift Vouchers
 Searching for a present that not only brings joy, connection, and fun but also leaves a lasting impact on your loved one's life? Look no further! 

We understand the profound influence of dance, and now you can gift this extraordinary experience to someone special. Whether they're already captivated by the allure of Latin dance or you want to surprise them with something refreshingly unique, we have the perfect solution waiting for you.

Our Gift Cards allow you to select the value that suits your vision. Whether it's enrolling them in our immersive ongoing courses, kickstarting their dance journey with a Starter Course Deal, providing them with personalised Private Lessons, or contributing towards their own dance adventure, the choice is yours.

The lucky recipient can use their Gift Card for a variety of experiences, including dance courses, starter courses, engaging workshops, vibrant parties, or intimate private lessons. Our offerings cater to every taste, ensuring they find the perfect rhythm that resonates with their soul.

Unlike ordinary gifts, the joy of dance stays with them for life. It's not just a present; it's an everlasting memory, a newfound passion, and a journey that unfolds with every beat.

This year, gift more than just an item; gift an emotion, a connection, and a world of possibilities. Purchase your Rio Rhythmics Gift Card today and let the dance commence, leaving a trail of happiness, laughter, and cherished moments in its wake.
🌟💃🎶